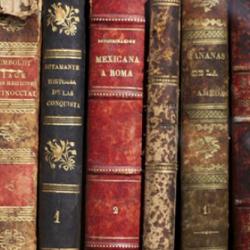 In January 2020, Rich Rennicks from the ABAA wrote a nice little online piece which listed '10 Books Every Book Collector Should Read' based on a poll of dealers and collectors.
You can find the full article here: https://www.abaa.org/blog/post/10-books-every-book-collector-should-read
The list is certainly worth a browse. It includes reference and identification books, such as ABC for Book Collectors by John Carter and Nicolas Barker, as well as memoirs and non-fiction including A Gentle Madness: Bibliophiles, Bibliomanes, and the Eternal Passion for Books by Nicholas Basbanes.
Unfortunately the article fails to mention 'a subscription to The Book Collector', which is of course an essential addition to any good book collector's shelf. A lamentable oversight I'm sure. We'll consider it an honourable addition at number 11.  
Let us know if you have any thoughts on the books discussed, or any others you think have been overlooked. You can email editor@thebookcollector.co.uk or leave a message on the ABAA facebook page.